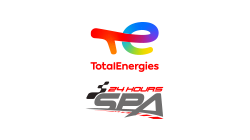 There are very few races in the world of motorsport that possess the same unique atmosphere as the Total 24 Hours of Spa.
Staged as part of SRO-promoted championships since 2001, the twice-around-the-clock contest is now the marquee event for both Intercontinental GT Challenge Powered by Pirelli and GT World Challenge Europe Powered by AWS. With grids of up to 70 cars all conforming to the same regulations, it is acknowledged as the biggest and most challenging GT3 race in the sport.
The event is held annually over the final weekend in July and welcomes more than 60,000 fans to witness a supreme test of man and machine on the fabled Spa-Francorchamps circuit. Sustained growth throughout the past two decades has seen new records established for the number of brands and competitors, pushing standards to ever high levels.
Away from the circuit the Total 24 Hours of Spa is also a festival, a music concert, and a celebration of automotive heritage. This unique experience combines elite-level motorsport with a carnival atmosphere, where GT3 cars and big-name DJs share a common stage.
Like all major events the 2020 edition was impacted by the COVID-19 pandemic, which resulted in the race moving to late October for the first time in its history. While the absence of spectators around the venue was felt particularly strongly, the on-track spectacle proved to be as thrilling as ever.
In 2021 the Total 24 Hours of Spa will return to its rightful place at the end of July, while the festivities that create its unique atmosphere are set to resume. With its involvement now beginning a third decade, SRO is the proud custodian of this global motorsport icon.
STAY UP TO SPEED WITH #Spa24h
Website: www.total24hours.com
Twitter: @24HoursofSpa
Facebook: www.facebook.com/24HoursofSpa
Instagram: @total24hoursofspa