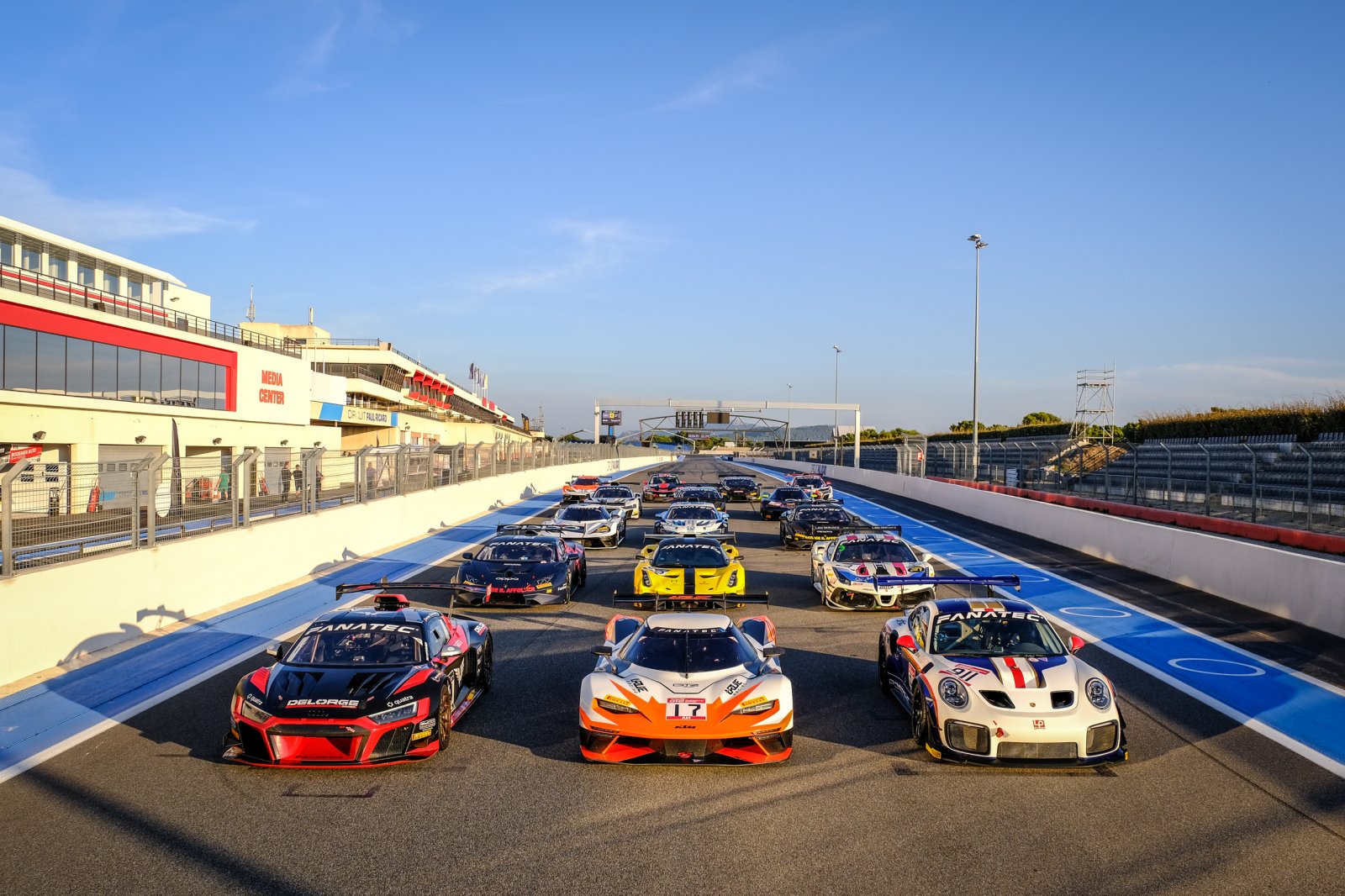 GT racing has always had amateur drivers at its heart. The Fanatec GT2 European Series has been formulated to bring gentlemen drivers back to the front of the stage, offering world-class GT cars run by professional teams, but within a more relaxed atmosphere where they can thrive.
A GT2 car features more outright power than a GT3, but is less dependent on its aerodynamics to produce the best lap times, therefore making it more friendly to race for an amateur. GT2 sits below GT3 in the SRO pyramid, giving amateurs a place to hone their skills and develop before opting to tackle the intense competition of GT3.
The Fanatec GT2 European Series is moulded around mature amateur drivers, offering extensive track time, a level playing field and the hospitality that comes as part and parcel of a high-level motor racing event.
Each race weekend consists of two one-hour free practice sessions, followed by two 20-minute qualifying segments, and then two 50-minute races, each with a mandatory pit stop. There is also the option to take part in additional paid testing at events, plus there is no limit on private testing outside of championship rounds.
The series offers two classes – Pro-Am and Am. Pro-Am allows an amateur (FIA Bronze-graded) driver to share with a professional (up to FIA Silver grade), giving them a chance to be coached as they race and also have the added benefit of their Pro helping with car setup and driver development. The Am class caters for either a single Bronze driver or those who wish to share a car. Both classes offer their own independent rewards, with trophies and a champion crowned in each category.
Drivers aged 40 and over are eligible to join the championship (or those aged from 30 upwards can join if paired with an Am team-mate aged 55 or over).
More and more manufacturers are adopting the GT2 regulations, with Brabham being the latest premium brand to join with its impressive BT63 GT2 Concept car. Add in Audi's R8 LMS, Porsche's 911 GT2 RS, the KTM X-Bow and Lamborghini's Super Trofeo Evo and you have a truly impressive field.
STAY UP TO SPEED WITH #GT2EUROPEAN

Website: www.gt2europeanseries.com
Twitter: @gt2european
Facebook: www.facebook.com/GT2EuropeanSeries
Instagram: @gt2europeanseries

___