SRO Motorsports Group, the architect of modern GT racing


SRO Motorsports Group is a company specialising in the promotion and organisation of motorsport series. Primarily concerned with GT racing, with whose revival in the 1990's SRO was inextricably linked. SRO promotes championships and series across the globe, including the Blancpain GT Series, British GT Championship, GT4 European Series, Blancpain GT Sports Club for amateur drivers and the Blancpain Ultracar Sports Club for the most spectacular machines. SRO also promotes the Motul Sepang 12 Hours, which forms one of the four rounds of the Intercontinental GT Challenge bringing together one major endurance race, where GT3 is the leading category, from each continent. In addition, SRO is one of the main shareholders in the Pirelli World Challenge, America's premier GT Series. SRO is also the worldwide right holder of the fast-growing GT4 category and is coordinating the spectacular FIA GT World Cup in Macau.
Chaired by Stephane Ratel, SRO comprises a dedicated team of full-time and freelance staff worldwide, and with the support of numerous national sporting authorities and sanctioning bodies.
Racing in a SRO championship provides drivers and teams with increased knowledge and opportunity to operate in other SRO championships; given the standardised operating models and the close collaboration between the championships to avoid calendar clashes as much as possible, SRO encourages drivers and teams to take part in multiple SRO championships.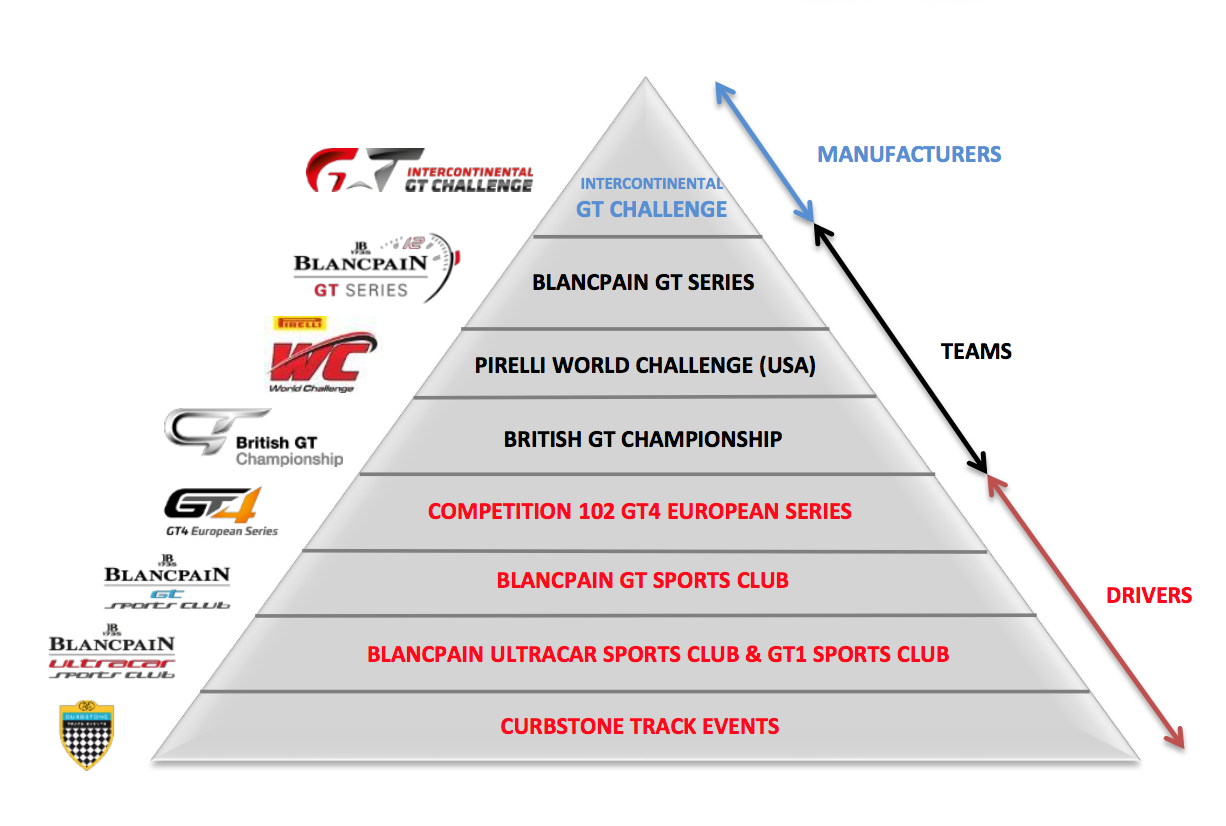 SRO Technology and Know How
As well as organizing its own prestigious motorsport GT events, SRO supplies and supports high profile events around the globe, such as supplying its world-recognized Balance of Performance technology to the Liqui-Moly Bathurst 12 Hour event, which saw five different manufacturers finishing in the top five in the 2016 event, with only 1,2 seconds between the winner and the second-finishing GT3 car.
The prestigious Super GT Series in Japan, also uses SRO's BOP technology, which is applied to its GT3 (GT300) Class.
SRO Motorsports, together with the FIA, have linked up with the organisers of the Macau Grand Prix to assist in the organisation and promotion of the FIA GT World Cup. SRO was the interface between the FIA and the local promoter, coordinating teams and securing Manufacturer participation, and thereby further confirming SRO's desire to promote and organize high-level racing in Asia.